MCC-OGS Calendar of Events
* Click on Events for times & details. *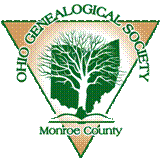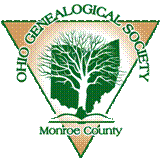 Monroe County District Library Sept. - May Hours: Mondays - Thursdays 10:00 a.m.-7:00 p.m. Fridays 10:00 a.m.-5:00 p.m. & Saturdays 10:00 a.m.-2:00 p.m.
​
* Genealogy Research Room hours are the same as the library's; however, there is no regular assistant since the Monroe County Genealogy Society is an all-volunteer organization.
If you would like to meet with an Assistant: Please call 740-472-1954 to inquire about making an appointment. You may also email us directly to request that one of our volunteers be available to help you.
CLOSED ON HOLIDAYS